John Flynn
Maker of Things
A Little About Me
Hi, I'm John, a friendly web developer from New England. I create bespoke, performant, and easy to administer CMS-powered websites. I have over eight years experience crafting well thought out front-ends and custom CMS implementations. I pride myself on being clear and concise in both the code I produce as well as my communications.
When I'm not working, you'll often find me with a mug of tea and a good book. But if I'm not there, check the nearest mountain.
If you're looking for my current resume, you can find that here.
Most My Skills
HTML
Javascript
CSS
BEM + CUBE Methodologies
Vue
GraphQL
PHP
Craft CMS Development
Shopify Theme Development
WordPress Development
Web Accessibility
Build Tools
SEO Best Practices
Photoshop, XD, & Figma
Agency DevOps
Something I forgot...
What Do I Do?
Craft CMS
Craft is my go-to platform when starting most builds. I've been working with it for several years now, and I love its unopinionated ease of development. I've used a lot of the platform through building marketing sites, eCommerce shops, custom features, and API integrations.

Shopify
I've been building with Shopify since 2014 and have touched many different parts of the platform. Creating custom themes, migrating content from other eCommerce providers (sometimes painfully), modifying existing themes, and helping owners with their shop setup. It's an intuitive and powerful platform that's a lot of fun to build on top of.
WordPress
I've worked with WordPress for my whole career. I've run the gamut of development work with the platform. From creating custom themes and plugins, to WooCommerce implementations, I've seen and done a lot. I approach building with the platform in a modern and extensible manner. I've created my own starter theme on top of Timber and Twig to help make builds faster and more manageable.
Recent Work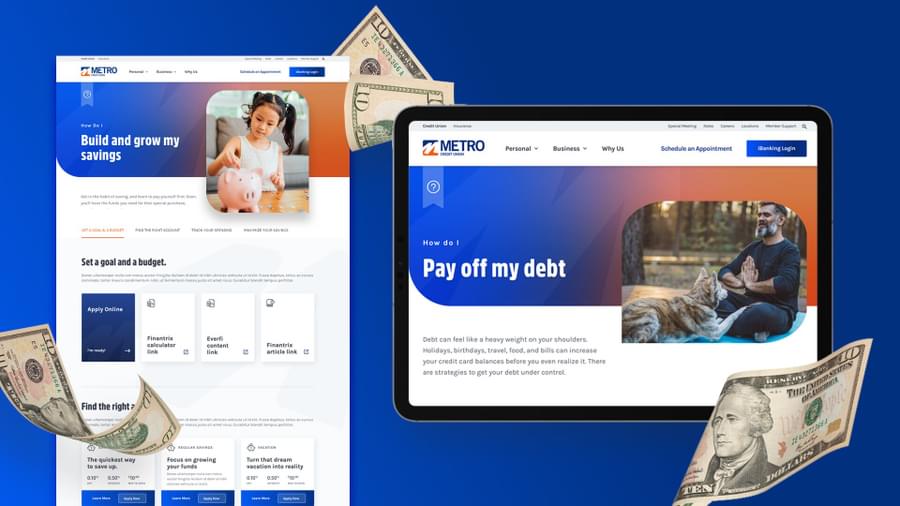 Metro Credit Union
A Craft CMS build for a Boston Area Credit Union. Working with the Imarc agency, my main responsibilities on the project involved building out a pattern library based on a design system, constructing front-end page templates using the design system components, and outputting the Craft CMS data in front-end twig templates.
Read Details
Looking to get in touch?
Drop me a line at: john at johnjflynn.net